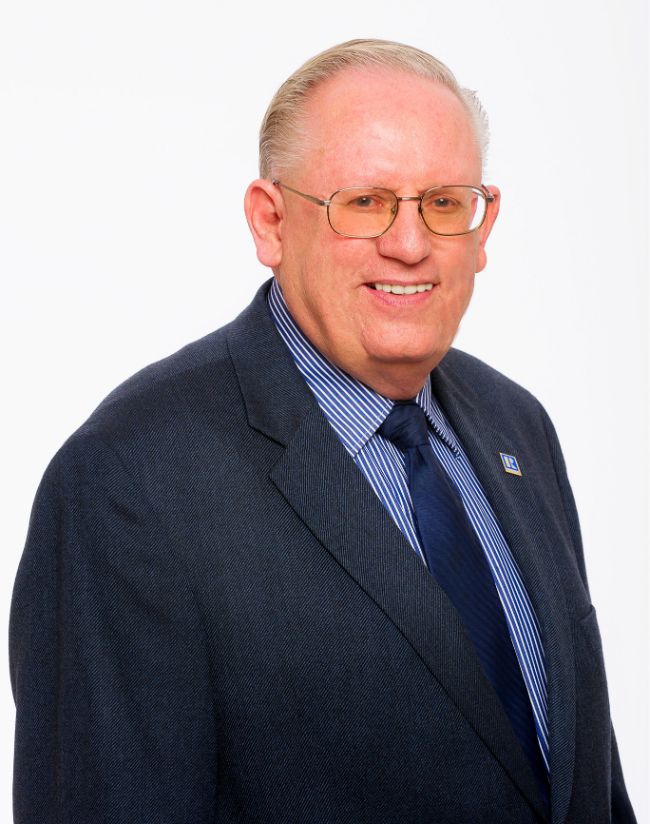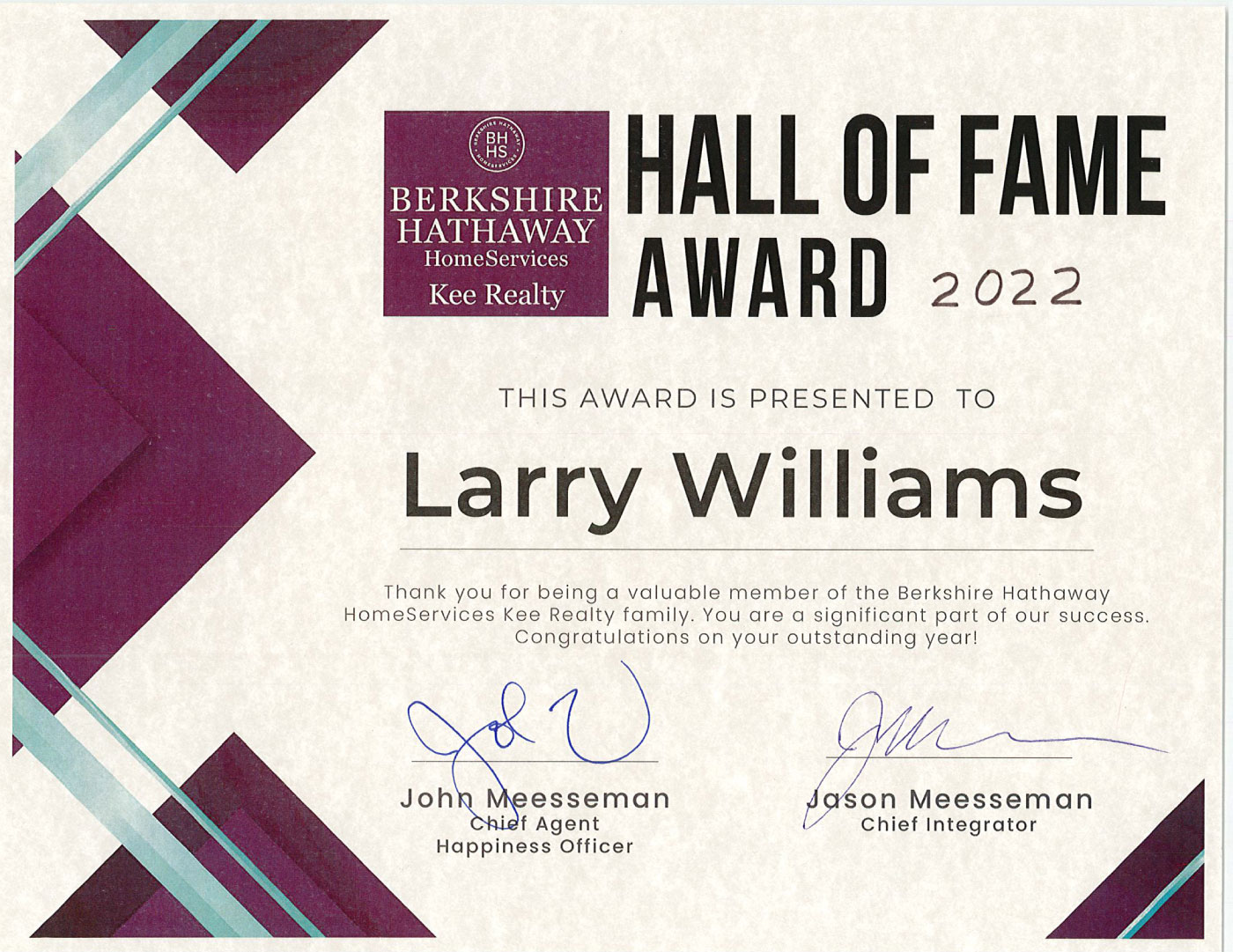 MeetLarry Williams
Realtor
We are very proud to be connected to these professional real estate companies. As part of Berkshire Hathaway Home Services Kee Realty, we have 10 offices: Rochester, Romeo-Washington, Clinton Township, St. Clair Shores, Troy, New Baltimore, Port Huron, Oxford, Brownstown, and Rockwood, Michigan accumulating to over 450 full-time agents.
We have been in the Top awards commissioned sales in our office since joining the company in 2011. In 2012, we had the 4th largest commission sales in the company and in 2013, we achieved the 3rd largest sales. In 2013, we also won "Premier Service Award" for giving top service to our clients. In 2016 we received the Platinum Award for high sales and continued to receive this award each year through 2021. In 2022 our sales increased, and we received Platinum Elite Award, which is the highest sales recognition award in the company, with the exception of the Top Ten Agent award. To our surprise, we were very humbled to receive a prestigious award at our 2022 Awards Ceremony. We are honored to hold the award of "Hall of Fame" based on dedication for more than 10 years of service, volume of sales, and unique programs such as our Rent-to-Own program that has helped shape our companies' culture. Having an impact on the company's culture isn't something we take lightly. Our goal, although we would love to be #1, is not to be the biggest, but to give the best service to our clients.
In today's real estate market, there is simply no substitute for a good REALTOR®. Whether you're aiming to buy or sell property, a REALTOR® can be the difference between a smooth transaction and an unsuccessful one.
My name is Larry Williams and I am a dedicated and knowledgeable real estate agent with over 35 years of experience. My team and I specialize in Oakland and Macomb Counties, also servicing over 8 surrounding counties. Luxury homes, waterfront properties, and our Rent-to-Own Program are our specialties.
Our creativity is what makes us unique amongst other realtors. One example is our Rent-to-Own Program. Your home will sell much faster and for more money than normal real estate, often in the 1st week listed. Please refer to our "RENT-TO-OWN PROGRAM" for more detailed information.
As a Michigan Resident for over 50 years, I know the "ins and outs" of the Michigan market and can provide you with helpful insights and priceless information. I can help you make the right decisions and take the stress out of buying or listing a home. I have over 35 years of experience in sales, marketing, and negotiating. It's the combination of this unique market-knowledge and excellent negotiating skills that enable us to get you the optimal price for any property you plan to sell or buy.
Trust is hard to come by in today's fiercely competitive real estate market. We are here to provide you with the professionalism and integrity needed to ensure that you feel secure in what can be one of the biggest decisions of your life!
Below includes some education and organizations we are involved with:
Anderson University (BA)
Auction Specialist
Dale Carnegie Graduate
Past Zig Ziglar Associate
Active Member of WCR (Women's Council of Realtors)
Active Member of HBA (Home Builders Association)
Active Member of Institute for Luxury Home Marketing
Active Member of Who's Who in Luxury Real Estate
Member of National Association of Realtors (NAR) and Michigan Realtors (MR)
I can help make it as easy as 1-2-3! We are amazing with online marketing to sell your home fast. With everyday life, we understand how busy everyone can get and we are very flexible. We want every client to consider us as Family not just their agency. Your best interest will always be uppermost in our minds making every client our priority. Our mission is to treat you as Family!