BUYING AND SELLING REAL ESTATE
How and why we can help you in Real Estate
SELLERS: We find buyers from not only Michigan, but the entire U.S. with our Berkshire Hathaway connections. Out of state buyers will usually pay more money than Michigan buyers. We are expert negotiators and will work with all your concerns and selling issues.
BUYERS: Buyers need a realtor who will show them houses in their desired areas when they are available. We serve all of southeast Michigan and work from 9:00 am until 9:00pm 7 days a week and we know the pros and cons of buying new houses. Try us and you will be very happy!!
LEASEES: Many Real Estate Agents do not work with clients that are looking to lease. We specialize in it and can help you find your perfect place to call home. Just because rent prices are going up does not mean you have to pay a premium rent price. We avidly search for good deals to save you money. We know all of southeast Michigan and show homes on your schedule and know how to negotiate to find what you want.
LANDLORDS: When you use us all your problems will be dealt with in a professional manner. We have resources (see below) to handle your housing concerns and needs. We have a great management company also if needed. We know you want a good tenant who pays on time and keeps your home in good condition, and that is our goal.
RENT TO OWN: This is our specialty and helps sellers make the most profit and helps buyers-leasees obtain a home in 1-3 years. Our terms make it easy for a buyer to get a mortgage as long as they have a solid income stream. We have a multi-page report on how this works for the asking, or you can go to our website and read it; larrywilliamsrealtor.com
VACANT LAND – NEW CONSTRUCTION: We work with builders to obtain you the best possible price. Also, we can find you the land to meet your specs with our numerous land search capabilities. Also, we can help build your dream home or work with one of our builder contacts.
COMMERCIAL: We have a lot of connections and help businesses and entrepreneurs sell their property, offices, buildings, businesses, etc. We also help find a facility that you can buy in all of southeast Michigan. Experience in Real Estate makes all the difference when helping buy or sell commercial Real Estate; plus, we are members of the Commercial Associations to keep updated on recent and new listings.
MULTI-FAMILY (GROUP HOMES OR ASSISTED LIVING): We work with many professional caretakers who either lease or buy multi-family homes. Remember that 2-4 units is considered residential for mortgage purposes. Five or more units is going to be considered commercial and must obtain investors financing. That usually means bigger down payment, at least 20% down and higher credit score needed. We have professional contacts that can help you get started if you want to use our assisted living, senior care contacts.
WATERFRONT: This is a dream for many people to own a house on a lake. There is a lot to know about lake living so we have a 4-page document that goes into more detail. If this is something you are seriously considering, please request a copy or go on our website, larrywilliamsrealtor.com and read under the resources tab for more detailed info.
LUXURY HOUSING: For those that have the financial means to afford homes over $500,000-$600,000, in Michigan, that is considered luxury housing. These homes are over 3,000-4,000 sq. feet and have nice amenities and features that the average house does not have. Some of these features are at least 5 bedrooms, 5 baths or more, finished basements, swimming pools, spa rooms, wine rooms, 2 or more kitchens with upscale appliances, gyms, exercise-fitness rooms, large office, slate roofs, heated floors and driveways, multiple fireplaces, and elevators. It is usually less expensive to buy a house with these features than to build new. We can help you either way. We love to find our buyers their Dream Homes with many of these features.
NEW CONSTRUCTION: A lot of buyers want to live in a home that no one else has lived in. Some buyers have the ability to build a new home themselves and others want to use a professional builder to build them their Dream House, and others want to buy an already built new home. We have worked with buyers in all of these situations and have even built a new house for our family ourselves. These are many things to consider and can easily be overlooked in new construction. We strongly recommend using an experienced realtor when buying or building a new home. We work with builders who can build you an up north cottage or up to a 10,000 sq. foot mansion on your dream location. Give us a call so we can discuss in more details.
Contacts and Services to use
While we can recommend many companies and professionals to help you with your housing needs, you must do your thorough vetting of any of these companies, to make sure they will meet your needs. We cannot guarantee any of their services. Time can change a lot of their abilities for the better or for the worse.
INSPECTORS: We have 3 or 4 inspectors we recommend on an ongoing basis. We also have other inspectors we would never use again. We highly recommend you use an inspector on any house you are buying, including new construction. You never want to buy a house only to find after you move in that there are serious issues such as mold, foundation issues, or roof leaks etc.
MOVERS: There are small and large movers. Depending on your budget, we can help you choose the best company for your needs. We do use an upscale mover we highly recommend. They have approximately 10 trucks and their specialty is in moving your valuable furniture and accessories without breaking anything. They are particular on who they hire and most of their employee movers have been with them for several years with exceptional moving skills.
STAGERS: Not everyone needs a stager, but those who use a stager usually will sell their home for more money than the extra cost of staging. We always recommend a CLEAN HOUSE. Buyers always have a first impression of a house and if it is dirty, then most of the time they will possibly view part of the main floor and then leave the house. A clean staged house will usually obtain multiple offers, and this is what drives the price higher. If you have the ability to do this yourself, you will make more money on the sale of your home.
ESTATE SALES AND CLEANOUTS: Very often we see homes that have an abundance of furniture, collections, clothing and personal belongings that make the home look smaller and unattractive This definitely affects the price of the house. You will not sell a house in this condition for its true value. An estate company will sell your excess items and leave you with your basic furniture that will help sell the house. Some Estate Companies have interior decorating abilities and know how to leave your house in great condition, to sell your house for a maximum price. Some also have the ability for complete cleanout and will liquidate everything in the house including the non-valuable items leaving you with a completely cleaned out house, ready to sell. Call us for a recommendation for one or two of these companies.
LANDSCAPE COMPANIES: First impressions are very critical on the purchase of a home. When you walk up to a home and see weeds everywhere, broken tree limbs, no separating between gardens and the lawn, bare spots in the lawn, etc. your first impression of the home is bad. If the outside is in a bad condition than you probably will see a lot of inside issues. Again, this will lower the price a buyer is willing to pay for such a house. We do have some recommendations for landscapers also.
PAINTERS: Everyone knows a painter, but few sellers are willing to paint their house when they are ready to sell it. Painting is one of the least expensive things you can do to help sell your house for more money. Often, we hear sellers say they can paint their house themselves. We do not have a problem with this as long as you use quality paint, up to date colors, and accuracy in painting your edges. A poor painting job will actually hurt the sale of your home.
MANAGEMENT COMPANY: We have used a professional management company who will handle all your monthly concerns such as collecting the rent, working with a tenant on any repairs needed, be responsible for any outside maintenance, landscaping, and lawn cutting needs etc. Their price is less than most companies that collect 10% of the rent. If you need this service, give us a call.
AUCTIONS: This is a service that many sellers never consider. They assume this is only for homes that are "last resort" homes, this is far from the facts. We are auction specialists and if your house is a candidate for selling via auction, we will consult with you on the positives and negatives, and tell you pretty close to what your house will sell for. If you need to sell your house on a specific time table this is a great way to sell. If you have a unique or unusual house, it will sell at auction. For more information go to our website and read "Auction Secrets" under the resources tab. This article goes into full detail about auctions, how they work and what price you can expect.
OTHER SERVICES: There are numerous services we can recommend such as electricians, carpenters, plumbers, finishers, masons, window companies, flooring companies, etc. Don't overlook all the problems that an inspector will find wrong with your house. It is hard to sell a house for full value if the inspector gives a buyer 30 pages of problems with a house. If you choose to sell your house as is, you can do this, but don't expect to obtain top value for the house.
CREDENTIALS AND ASSOCIATIONS, WE ARE MEMBERS OF OR AFFILIATED WITH
WCR: Women's Council of Realtors
MR: Michigan Realtors
NAR: National Association of Realtors
HBA: Home Builders Association
NEA: National Entrepreneurs Association
CPIX: Commercial Property Information Exchange
CCIM: Certified Commercial Investment Management
LSA: Locksmith Security Association
ILHM: Institute for Luxury Home Marketing
Past Zig Zigglar Associate
Dale Carnegie Graduate
Auction Specialist
Graduate of Anderson University in Business
Affiliated with Loop Net and Costar – Commercial Exchange
ADVERTISTING:
Yard Signs
Our website: www.LarryWilliamsRealtor.com
MLS (Multiple Listing Services)

Realcomp with 16,000 plus Agents.
MIRealsource with 6,000 plus Agents.
IDX, Nationwide review of MLS by other agents.

Kee Realty Office: Hourly review on 42″ monitor of all listings by our office in Rochester for public to see and our 500 in office Real Estate Agents.
Social Media: LinkedIn, Instagram, Facebook, Twitter, and Pinterest
Our Newsletter: Distributed to over 2,000 clients & associates
Networking: Ongoing social meetings with Realtors & clients from Crain's Magazine, to Chamber of Commerce's, Charity Events, Network After Work & South East Michigan Entrepreneurs Association. This promotes all my listings in general.
Internet: Realtor.com-Enhanced, Trulia-Enhanced, (Enhanced means my listings are listed at top of Google search), Zillow, AOL, Craigslist, Pinterest, Homefinder.com, larrywilliamsrealtor.com, larrywilliamsproperties.com, Frontdoor (HGTV), & over 20 other popular websites plus indexed to over 1,000 websites worldwide.
Business Cards & Brochures: 4 color professionally designed cards, brochures & folders enhance our image & puts us ahead of the average Realtor.
Home Shows: We attend Novi Home show 3 times a year. Attendance is approximately 10,000-20,000 buyers and sellers. We have always generated 40-60 contacts at the show and could be your future home buyers.
CMA: COMPARATIVE MARKET ANALYSIS – PRICING YOUR HOUSE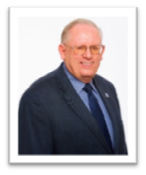 We can compare your house with other homes in your area that are listed, pending or sold and tell you what your home is worth and will sell for! A CMA does not require we be in your house, but our price will be more accurate if we see your home. This is our free service to our clients.

Larry Williams, BHHS Kee Realty