The Williams Team absolutely loves searching for and scheduling showings for luxury homes. Mostly because each of us dream of living in our own sooner than later. The architecture of a beautifully designed luxury residential estate takes our breath away. We've always wanted to specialize in Luxury Real Estate for a while now, but didn't know the steps to take. Therefore, Larry took a short trip to Colorado for training at the Institute for Luxury Home Marketing. After two days of in-depth training, Larry Williams received his Certificate of Completion for Certified Luxury Home Marketing Specialist Training.
About The Institute for Luxury Home Marketing: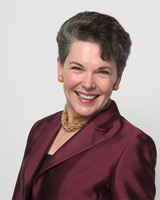 Founder & CEO: Laurie Moore-Moore
Laurie has been doing residential real estate for about 30 years and counting. She's been teaching luxury real estate all over the country. Her skills have helped so many realtors succeed in the Luxury Real Estate market.
What They Do:
The Institute exists to help real estate professionals provide high quality service to the buyers and sellers of luxury homes and in so doing, maximize their own success in the upper-tier residential market.
Membership Benefits:
Completing The Institute's CLHMS training not only helps you build and fine tune your skills, it makes you a member of The Institute for Luxury Home Marketing (ILHM), increasing your visibility and credibility with affluent buyers and sellers and helping you brand yourself as a luxury expert.
As a Member You Receive: FREE profile in our online Member Directory, Certified Luxury Home Marketing Specialist (CLHMS) designation, FREE "My Market Graphs" software, FREE downloadable logos, FREE videos, and more!
Learn more information about the Institute for Luxury Home Marketing by visiting their website here.
With qualified training all the way from Colorado, Larry is more than happy to sell your luxury home the smart way!